Suddenly, Aliens is a new game from the punyrobot. 5 unique worlds. Lots of levels, Aliens galore, silly weapons and more.
iOS, Android, Nook and Kindle Fire.
Fun and Nonsense on a grand scale.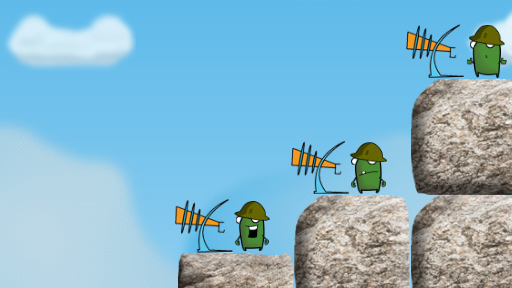 Sidescrolling Platform Fun..
Simple controls propel you through five worlds and 20 levels of bouncing, alien exploding, coin collecting fun.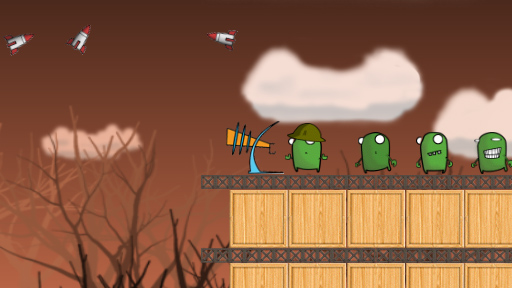 Crazy weapons..
Choose your weapons from the Institute of Unlikely Weaponry. Bunny Bombs, Tesla Pants, Rockets of Diplomacy and more.
Crazy Enemies..
Battle the entire alien army and destroy their defenses. The Aliens have brought rock throwing grunts, sheep cannons, annoying Jetpacks, lazer blasters and much more. Avoid balloon mines, spikes and explosive hazards.
Comment, Request & Bug Report